Shelma
Steamed fillets for kitten rich in turkey with cranberries in sauce
GRAIN FREE RECIPE
85 g
complete food for kitten with grain free recipe rich in turkey and also with 88% products of animal origin in fillets
Where to buy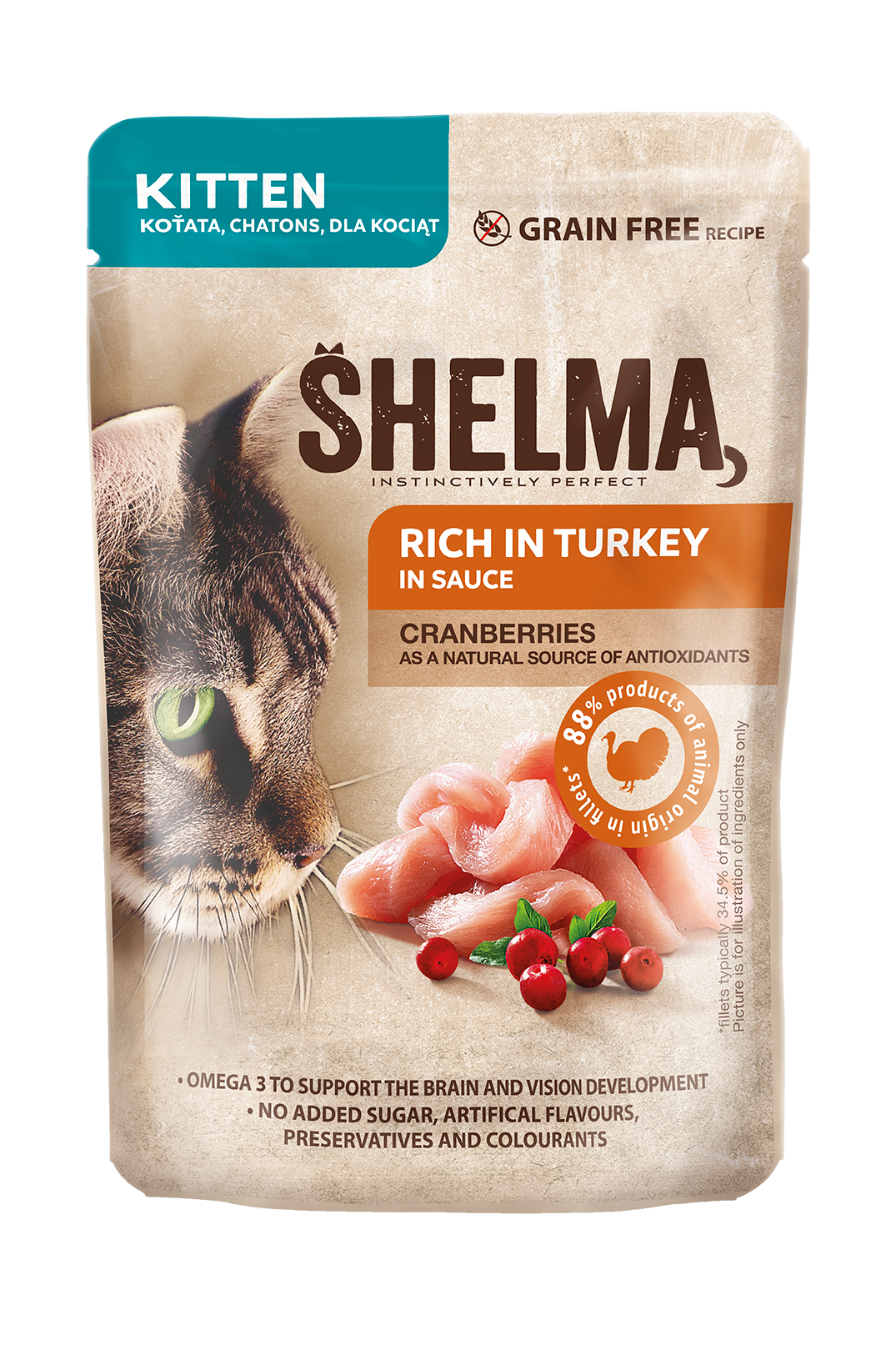 Benefits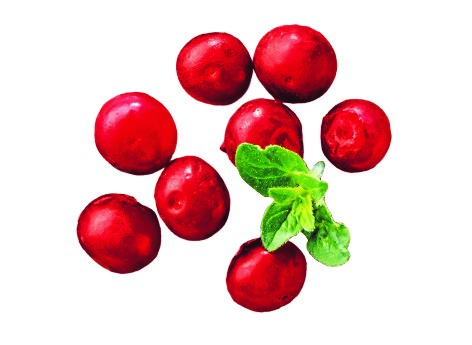 With cranberries, natural source of antioxidants
Cranberries, natural source of antioxidants, vitamins, minerals and other wholesome ingredients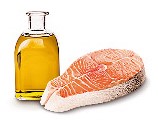 Eye sight and brain fuction
omega 3 (source salmon oil) and omega 6 fatty acids in an optimal ratio for good eye sight, and supports proper brain function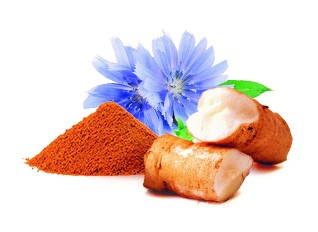 Digestion support
with prebiotic fibre inulin which is naturally contained in chicory root to support good digestion and to help promote balanced intestinal flora
Composition
Feeding instructions
Meat and animal derivatives (88% in fillets* of which 40,6% turkey), minerals, oils and fats (1% salmon oil), derivatives of vegetable origin (0,4% inulin), fruits (0,1% dried cranberry, equivalent to 1% cranberry).*fillets typically 34,5% of product.
Analytical constituents: Moisture 80%, Crude protein 10%, Crude fat 5%, Crude ash 2%, Crude fibre 0,3%, Calcium 0,27%.
Additives: Nutritional additives per 1 kg: Vitamin D3 160 IU, Vitamin E 100 mg, Zinc (as Zinc sulphate monohydrate) 10 mg, Manganese (as Manganese (II) oxide) 2 mg, Copper (as Copper (II) sulphate pentahydrate) 1,2 mg, Iodine (as Calcium iodate anhydrous) 0,2 mg, Taurine 520 mg, Biotin 100 μg.
IU = international unit
These instructions are a guideline only. Serve preferably on room temperature. Store open max. 2 days in fridge.
| | |
| --- | --- |
| Age (months) | Feed intake g/day |
| < 4 | 225 g |
| 4-9 | 225 g |
| 9-12 | 295 g* |