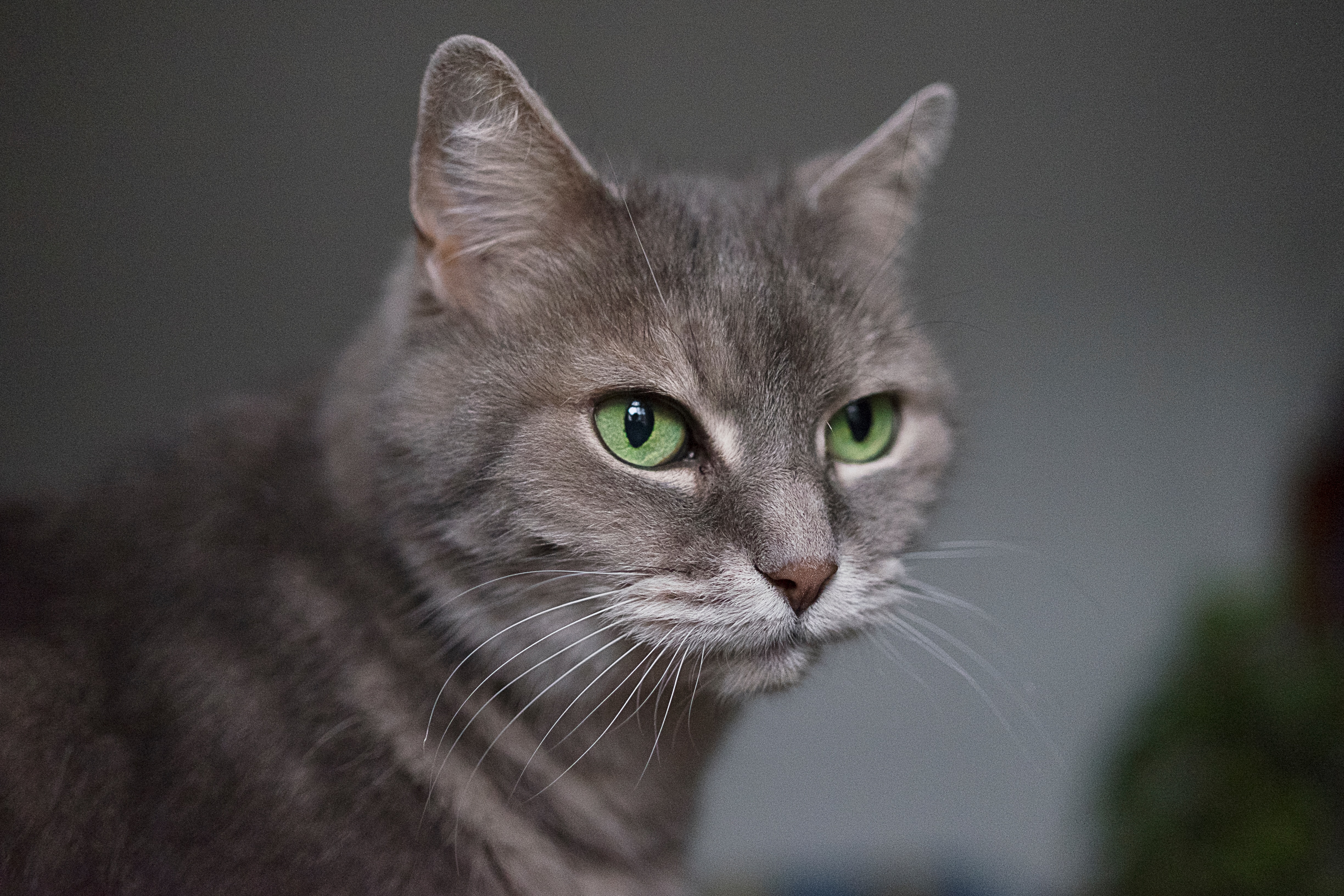 The composition of its kibbles is the alpha and omega of a cat's life
Vital, healthy, satisfied. That's a cat that is fed with quality food. A cat's diet is reflected in its life in a major way, from its quality to its length.
The composition of a cat's food has an effect on its immunity, condition, optimal weight, and condition of the coat and skin. Diet can also foster a reduction in the odour of waste, the correct functioning of the organs – including the bladder – and how much energy your cat will have. Food really is the alpha and omega. It should be balanced, with a high content of meat as a natural component of cat food, without cereals and with a content of superfoods and other components that are beneficial to the animal and have a positive impact on its health. We respect all this during the production of our super premium kibbles for cats.
High meat content
Our foods have a high content of beef, chicken, turkey, and salmon, all of which are important for cats. Unlike dogs, cats are exclusively carnivorous, and for this reason their requirements for animal protein content in food are also higher.
Superfoods
Superfoods have an impact on the resistance and condition of the animal's body, and at the same time act as natural antioxidants. Shelma kibbles contain a combination of spirulina, buckthorn, and herbs (rosemary, thyme, parsley).
The proportions are important
Apart from the composition of the kibbles, the correct proportion of their individual components is fundamental. Such proportions impact not only the energy and weight of the animal, but also the correct function of its internal organs. Our food has a balanced mineral content (magnesium and sodium) for a healthy urinary tract, and also a balanced proportion of omega-3 and omega-6 fatty acids as well as salmon oil for healthy skin and a shiny coat.
Every one of the kibbles' components is significant
Shelma kibbles contain a lot of beneficial components. They include, for instance, beet pulp, chicory, and dried apples to support optimal digestion and balanced intestinal microflora, potatoes and peas as a source of carbohydrates to provide the required energy, essential taurine to support eyesight and correct heart function, and Yucca schidigerato reduce the odour of waste.
Do not forget that …
The super-premium Shelma kibbles DO NOT CONTAIN
cereals
added sugar
artificial sweeteners
preservatives
colouring